About Professional TakeOff Services (PTOS)
Professional TakeOff Services is a firm of experienced Quantity Surveyors and Estimators. Our estimators have a minimum of 10 years experience in general contracting and/or sub-contracting. Our professional estimators are ready to immediately assist you by providing carefully and precisely planned quantity takeoff services today.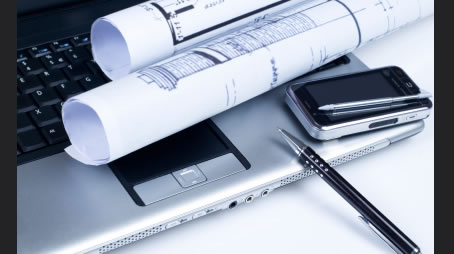 What career opportunities are there?
We are currently looking for an experienced Estimator to join our growing team!
The Estimator will prepare and coordinate detailed cost estimates for competitive tenders to clients.
What we offer:
A Competitive Wage based on experience.
Positive Work Environment
Great learning opportunity
Excellent career growth potential
Team building
What you need to offer to perform this role successfully:
Perform quantity take offs and costing, pricing of work and material and tender preparation.
Assist in negotiations with Engineering Consultants.
Review specifications and drawings of open tenders.
Conduct materials and pricing research.
Collect all pertinent data and information for each job to be quoted.
Liaise with general contractor, sub-contractors and suppliers.
Identify new market opportunities.
Who we are looking for:
Minimum three to five years exterior construction estimating experience with Landscape Construction, Grounds Maintenance and Municipal Projects.
Relevant University Degree or College Diploma (i.e. Civil Engineering, Construction Engineering).
Ability to read and interpret drawings and specifications.
Ability to plan, organize and complete estimating work independently.
Highly organized, achievement oriented with strong multi-tasking abilities.
Detail oriented with strong analytical, math & computer skills (Excel, computerized estimating systems, spreadsheet design and formulas).
Excellent interpersonal and communication skills.
Estimating skills pertaining to concrete, interlock and exterior construction are a major asset.
Compensation: TBD based on qualifications
Interested Candidates may submit their resume to: careers@professionaltakeoffservices.com
Why outsource your estimation needs?
There are practical considerations to be made when choosing to outsource takeoff estimations. When business is good, you may be able to have an in-house estimator. Other times it is wise to not take on another employee. Alternately, it is often very wise to acquire a second estimate for comparison.
Other reasons include:
Contractors with overloaded estimating departments.
Contractors without on-staff estimators.
Architects / Designers can use our service to come up with budgets for their clients.
Contractors can use our service to double check current estimates.
General Contractors can use our service to double check the estimates/change orders of their subcontractors.
Contractors who receive addenda plans on current projects can use our service to compare and quantify what has changed, been deleted or been added.
Contractors can also use our service for actual plan quantity takeoffs once awarded a job, i.e., a job is bid on a per sq. ft. price, once awarded, our service can be used to do quantity takeoffs for cu. yd. of concrete, lf of form boards, sq. ft. of finishes, etc.